---
I was pretty excited to use the patch, as every time I would fix cracks in my boards with solarez it would crack back off eventually.I stomp on the deck of the surfboards a lot and surf in big waves, where the water pushes my feet into the tuflite and traditional glass boards pretty hard. It saved two $800 surfboards, and I would recommend it to any surfer.It also seals up car seats and is great for other repairs.
Love the Puka Patch
Hey, Fastcappers! I called in yesterday with a question:Can the Puka Patch be used to repair a hole in an easy-set above-ground pool?(Sorry, I forget the name of the young lady who took my call)Your associate checked and said if the patch is put on the inside, it should work. The pool is filled to where we need it(we didn't fill it to full this year because it would be too deep for our youngest child). My wife also used the Puka Patch to reinforce around a hole she cut for the new pump inlet location. My wife is impressed and we have four very happy kids! Thanks!
Alan Blough
http://www.rivervalleycabinetworks.com
Thanks guys!
Picked up a previously loved Rogue board with a small ding on the bottom..instead of having to wait a week while she sits in a repair shop Mike Dobbins hooked me up with a Puka Patch and the next morning I was paddling Wekiva and this week is the Indian River. I feel secure with my Puka patch. I'll have to bug him for a sticker for my jeep because you've got my business, and I'll spread the word. Thanks guys!
Chris Rapisarda
(from Facebook)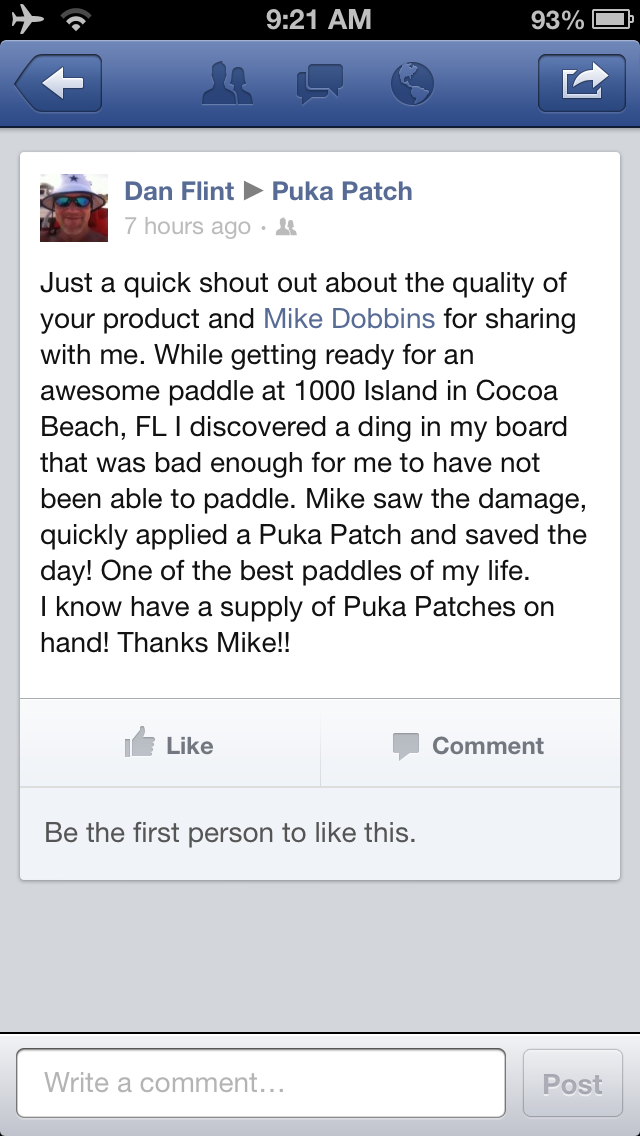 Puka Patches for everyone
Thanks a lot for the rail tape sample, your product is far superior to our other offerings!...Thanks Jon, stoked to be carrying your product, I recommend Puka Patches to everyone paddling these days:)
T.J. Gulizia
http://www.bigwinds.com/
Get's me back on the water quick!
Sean Poynter
http://www.seanpoynter.com/
No marks on my board!!!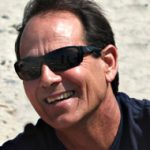 I put the new Railsaver on my new 14' downwind board and that stuff is GREAT!!! I've only used my board two times but there's not a MARK on it and for sure I'd have some marks on my board without it!!! Thanks for that stuff.
Jimmy Lewis
http://www.jimmylewis.com/